The most comprehensive business listing solution for local businesses.
Ensure business listings are accurate across the web
Inconsistent business listings can spread across the web like a deadly disease, affecting major online directories and search engines that control local search results.
Forty percent of local businesses have listing errors and 73% of consumers lose trust in a brand when their listings are incorrect (Search Engine Land). Guess where they're going? That's right—the competitors who are more discoverable.
The good news is, it's an easy fix with big benefits. By claiming and correcting your business listings across the web, you not only prevent charity for your competitor, but you also boost your SEO results and gain more visibility among potential customers.
Quickly establish accurate business listings on dozens of reputable sites. Plus, sync to Google My Business, Facebook, and Twitter for no additional charge.
TAKE CONTROL OF YOUR ONLINE BRAND
Listing Distribution
We build you accurate business listings on the four major data aggregators—Acxiom, Factual, Infogroup, and Neustar Localeze.
My Listing
We create a mobile-responsive business listing that is optimized for local searches.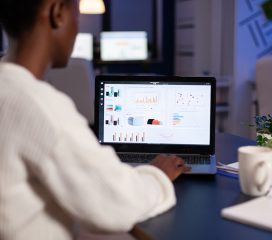 Google Insights
Google Insights in Listing Builder gives you a valuable glimpse of your customer activity, including how customers find your listing and what customers do with the listing.
Kick start your online presence.
Get found on hundreds of sites.
Listings Management Reporting
The data landscape is very complex, and understanding how data changes across the web can be challenging. Therefore, it's critical to report on how everything is working. Listings Management Reporting provides what similar tools don't: complete transparency with tracking and reporting metrics so you can see exactly what's happening with your information, and the value the service is providing.
Social Link Listing
Add your social links to all your social listings. Links are built using keyword alt text to help your social media profiles rank.
Links Management
View your inbound and outbound link partners. Easily disable any link partner that you are unhappy with.